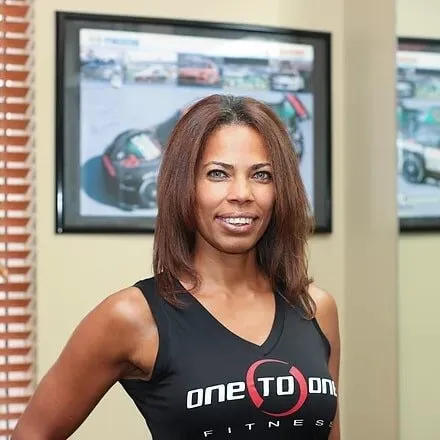 Michelle Chambers was born and raised in Jamaica. During her early twenties Michelle found an interest in Fitness and Nutrition. She always enjoyed training in the gym but it took some encouragement from a family member before deciding to make it a career. Since then, Michelle has never looked back and attended the Fitness Institute International to become a certified personal training specialist. Michelle is also a certified personal trainer with the National Strength and Conditioning Association (NSCA), the American College of sports Medicine (ACSM), and is certified in CPR/AED/First Aid with the American Heart Association.

After realizing through her own experiences how beneficial exercise was to her pregnancy and subsequent delivery, Michelle went on to earn a pre and post natal exercise specialist certification through American Fitness Professionals & Associates(AFPA) and gets excited at the prospect of helping other women experience healthy, fit pregnancies.
During her career, Michelle recognized the difficulty facing women in their menopausal years and has developed a passion for helping to achieve their optimal fitness through education, encouragement and effective training methods. 
As a fitness professional and mother of 2 children, I am very aware of the challenges facing moms, and future moms, in reaching and maintaining their fitness goals. Who we are, and who we will be, is defined by how we respond to these challenges. My primary goal as a fitness trainer here at One To One Fitness is to assist each individual with a plan to optimize their health through both physical training and sound nutrition and also to encourage them to get their family members on board so they too can share in a vastly improved quality of life.

In all aspects of life, in order to succeed you must "walk the walk", not just "talk the talk." I have competed in Figure/Fitness Competitions, Ultimate Athlete Competitions and half marathons. I hold some of the top certifications in the nation, am CPR/AED/First Aid certified, and strive for more knowledge by taking continuing education courses and seminars for my clients because I believe they deserve the very best.
2nd Place 2004 Ultimate Athlete Competition
3rd Place 2006 Ultimate Athlete Competition
4th Place 2005 Southern States Figure Competition
3rd Place 2005 Hurricane Bay Figure Competition
2nd Place 2006 Diamond Figure Competition
Completed 2006 A1A Marathon
Completed 2010 A1A Half Marathon
Completed 2015 Fort Lauderdale Half Marathon
• American Heart Association
• Certified First Aid/CPR/AED
• Fitness Institute International
– Certified Personal Training Specialist
– Certified Fitness Instructor Specialist
– Certified Fitness Testing Specialist
– Certified Strength and Conditioning Specialist
– Certified Weight Management Specialist
– Certified Functional Training Specialist
– Certified special populations training specialist

• National Strength and Conditioning Association (NSCA)
Certified Personal Trainer
• American College of Sports medicine (ACSM)
Certified Personal Trainer
• American Fitness Professionals & Associates (AFPA)
Certified Pre And Post Natal Training Specialist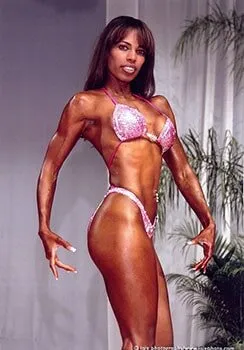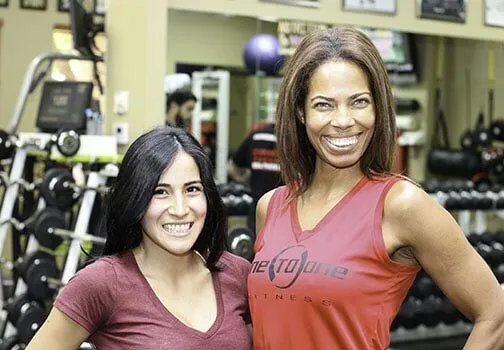 "I have been training at One to one fitness since I was 5 months pregnant with my first baby, back in 2012 . It changed my perspective on fitness!
I got into the best shape of my life post baby! now I am onto pregnancy number 2 and feel incredible! Training for me is not something to do to pass time, it has become my lifestyle. I thank my amazing and beautiful trainer Michelle for kicking my butt every session. Whether I am pregnant or not, she knows how to give an amazing workout! I can't wait to get back to lifting my heavy weights along with my high intensity cardio after delivery. Excited at the prospect of seeing my Physique transform again!"