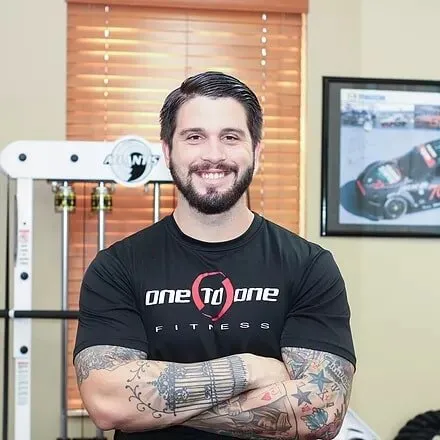 FITNESS COACH FOR YOUTH, ATHLETES & WORKING PROFESSIONALS
Jesse Braha true soldier of fitness, born and raise here in South Florida. Jesse, having a true life long of fitness ran varsity cross country, track and field, and water polo for four years.
Jesse sought after pushing his limits both mentally and physically along with a true desire to serve his country. He enlisted in the Marine Corps and started out at Parris Island (East Coast Recruit Training Depot for the United States Marine Corps) South Carolina. After completion of Boot Camp, Marine combat training and school of infantry, Jesse's first duty station was with a fleet anti-terrorism security team of security forces.
His first deployment covered many of the Asian countries like Japan, Thailand, and Cambodia. When he returned to the U.S, his unit was assigned to do a security detail of the transferring of nuclear rods within submarines. His second and final deployment took him all over Europe and the Middle East.

The final chapter of Jesse's career in the Marine Corps took place as an infantry scout member for the LAV (Light Armored Vehicle) in the light armored reconnaissance unit.

While serving in the Marine Corps for 5 years he also picked up on many different roles and styles of skills on and off the battlefield.

Jesse's passion for becoming a fitness coach evolved during the training of new marines and the subordinates in his platoon. The fulfillment he got from that experience led him to dedicate himself to fitness and improving lives.

Jesse enjoys working with all levels of fitness. He currently works with clients who are seeking various fitness goals which range from losing weight to enhance skills and fitness of pro athletes. Because of his passion and patience, he has been successful with getting results throughout all these different levels.

South Florida Academy has athletes from 14 years old all the way through the NHL. While Jesse has been working with these athletes he has been able to help them lose weight, lose body fat, and gain lean muscle mass. NHL athletes such as Dmitri Kulikov, Jacob Trouba, Tomas Fleishmann.

Jesse worked alongside Manuel Mair, retired NHL athlete Oli Jokinen and Tomas Vokoun. He has helped all these athletes reach the next level by enhancing their athletic performance.

Jesse works alongside our dietitian Martha Theran with weight loss challenges. He is also leading our youth fitness bootcamp, and an instrumental part of Saturday Smack Down!
Keiser University (Sport Medicine and Fitness Technology)
5 Years Marine Corps
Advanced Urban Combat
Combat Lifesaver
Green belt in Marine Corps Martial Arts Program
Tactical Trauma Care
CPR / AED
OSHA
EKG
ACSM
Nutrition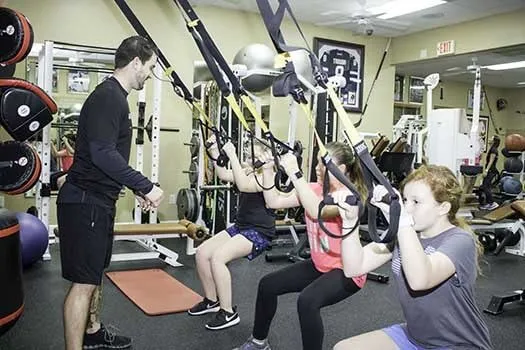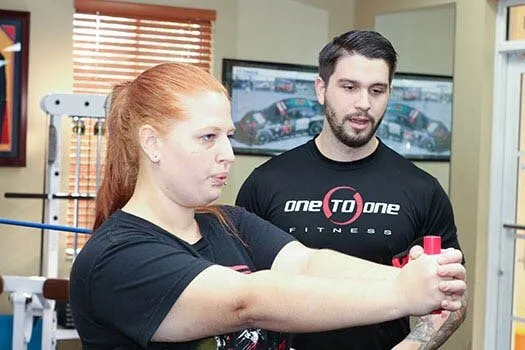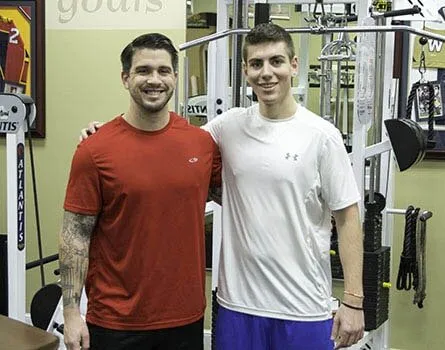 "I'm a hockey player and I started working out at One to One Fitness to improve my overall performance for my sport. I've been working with Jesse at One to One Fitness for about two and a half months, not only has my conditioning gotten better but my shot is more harder and I'm quicker on the ice. I've also been able to drop 9% of my body fat since I've been working out with him. The gym is equipped with different machines, weights and other apparatus that allows Jesse to switch up my routine so I don't get bored and I'm challenged at every workout."