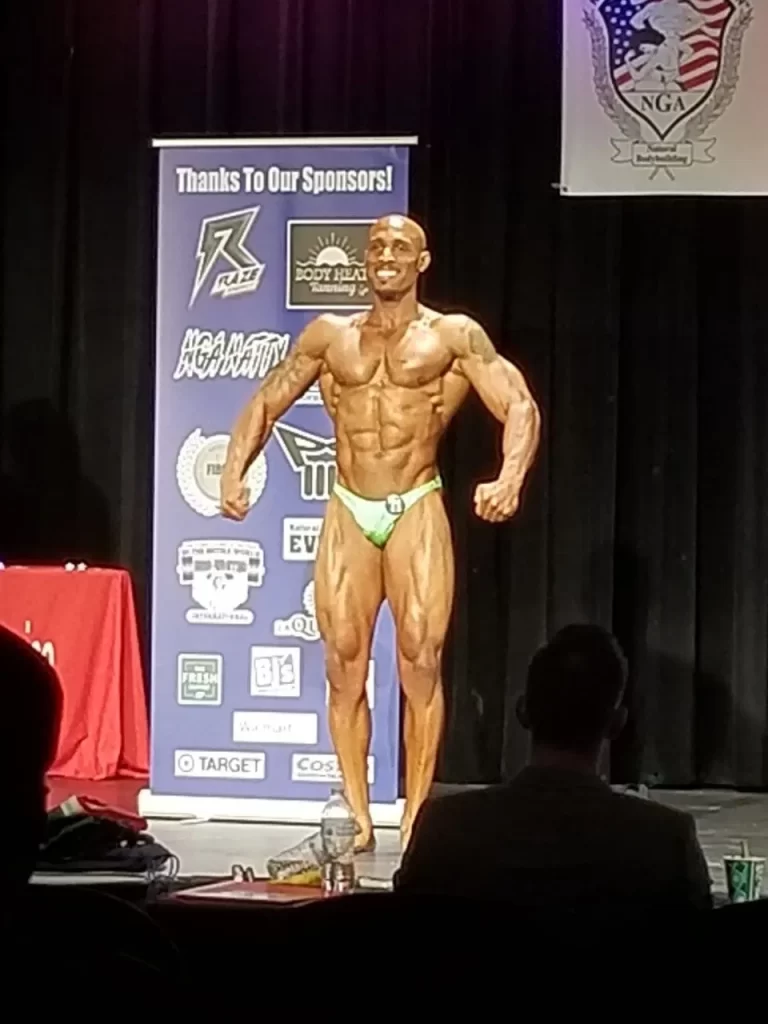 I was born and raised In Hollywood, Florida and was a cancer survivor by the age of 2 years old. I was diagnosed with Lymphoma at the age of 1 years old. After that experience, fitness has been a part of my life with proving doubters wrong. I played all sports in my childhood with football dominating all the sports which led me to have a college experience where I was part of a National Championship team at the University of Mount Union. I then later transferred to Bridgewater College where I was an All-State athlete in Virginia while studying Health and Exercise Science. With my accomplishments in football, I had the opportunity to play professional arena football in Wyoming for 2 years.
When my chapter in football closed, I started a new journey in bodybuilding. I have tried every category within bodybuilding and landed in Classic Physique Bodybuilding. With my knowledge from Health and Exercise Science and of course the right coaching I ultimately became a professional bodybuilder in the NGA.
My internships in college have also prepared me for personal training. I was an intern in an Assisted Living Facility also I worked with Physical Therapists at Ortho Sport Inc. In Davie, Florida. I have worked with many individuals from multiple sides of fitness. Ranging from individuals who want to lose weight, get faster, or even be able to complete simple task that we may take for granted every day. 
I believe training doesn't just build us physically but also mentally. It teaches us who we really are and what we think we are capable of. What we do in the gym shows us how are everyday life goes. My favorite quote my coach use to tell me, "Yea its hard, but its fair."