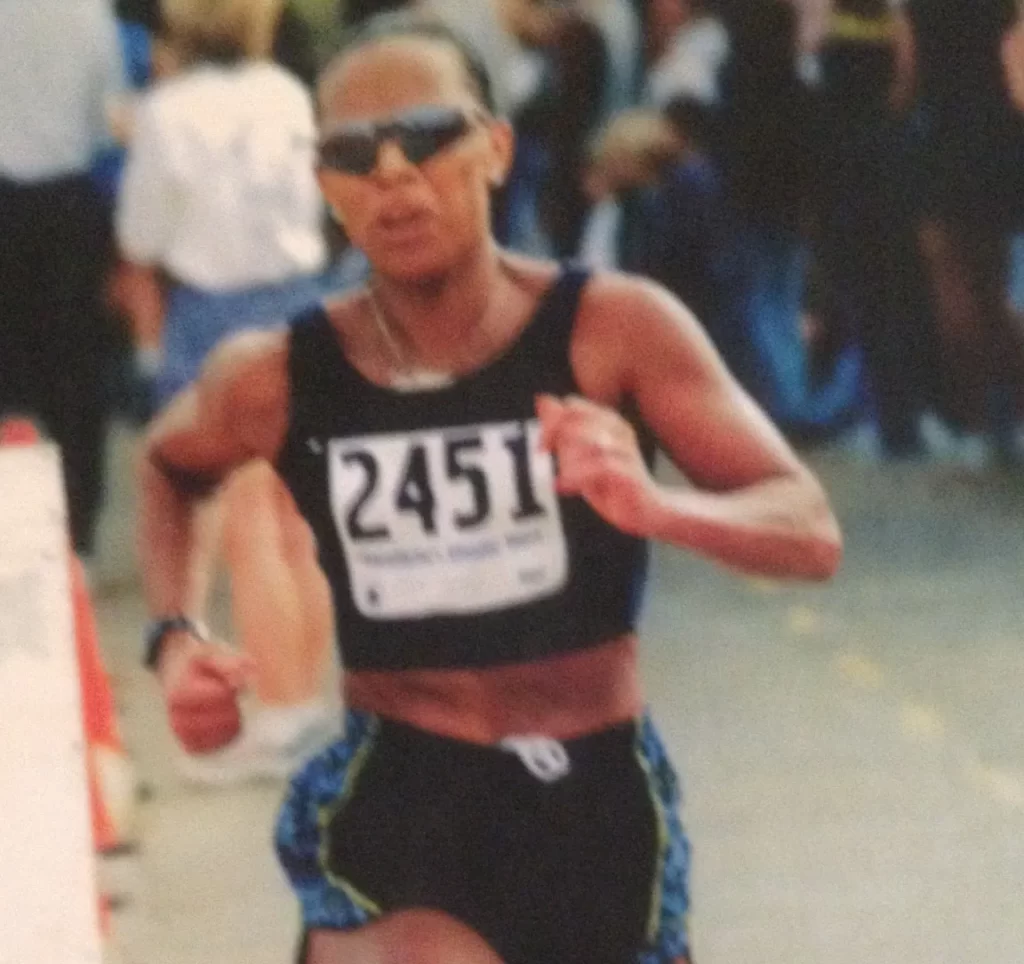 Adrienne is a passionate professional athlete devoted to helping others. She has an extensive background in sports and fitness as well as guiding others as a life coach. At One to One Fitness, Adrienne works as the Office Administrator, Personal Trainer, Life Coach, and Running Coach.
Adrienne was born in New York and attended NYU, where she received a degree in Occupational Therapy. Adrienne worked at American Airlines for 25 years in Human Resources. Adrienne also passed on her passion for fitness to her three daughters who are athletes and avid distance runners. Adrienne's oldest daughter, Brittney, is an MMA fighter. Lauren, Adrienne's middle daughter, is a professional soccer player and powerlifter training at the Olympic Training Center. Adrienne's youngest daughter, Shari, is a singer-songwriter and plays multiple instruments.
Running competitively, Adrienne has achieved many personal goals as well as inspired others to pursue running. Adrienne is a nationally ranked runner who has competed in the Boston, New York, and Miami Marathons to name a few. Adrienne holds 12 First Place and 23 Master Titles in Running. Additionally, Adrienne has received several special recognitions including: 
Sun-Sentinel Runner of the Year
2-time Sun-Sentinel Most Inspirational Runner
Miami Herald Most accompanied Runner
International Woman's Recognition
Adrienne's contributions to help others with running includes founding several running clubs, developing injury prevention programs as well as modalities for injured runners, and participating in research programs to optimize performance and reduce the incidence of running injuries. Adrienne founded American Airlines Running Clubs at several airports including JFK, LaGuardia, Dallas/Ft Worth, and Miami International. To help injured runners maintain their level of performance and as an injury prevention intervention, Adrienne developed a deep-water running program. Additionally, Adrienne participated in Dr. Niko Rominoff's Theory of Pose Method Running by providing a model of natural pose running. This informed optimal mechanics in charge of program development.
Registered Occupational Therapy (OTR)
American College of Sports Medicine (ACSM)
National Strength and Conditioning Association (NSCA)
USA Track and Field (USATF)
Athletics & Fitness Association of America (AFAA)